Descriptif
Will he be able to solve the mystery that has him running from the law?

If you delight in the suspense of Stephen King and The Stranger by Harlan Coben chilled you to the bone (in the best possible way), you'll love Dark Rivers of the Heart - the classic thriller by Sunday Times and New York Times bestselling author Dean Koontz.
'As usual, Koontz's writing is flawless... Dark Rivers of the Heart is exciting, entertaining, and thoughtful' - Denver Post
Spencer Grant is physically and emotionally scarred. An outsider, he often sits for hours in bars just to avoid being alone - and to tell his story to someone who won't remember it the next morning. But last night he met Valerie and something about her melted his isolation.
Then she doesn't turn up for work and he finds her home abandoned, with a strange message fixed to the wall. Before he has time to wonder who or what Valerie is, the house is hit by an explosion.
Spencer escapes, only to find himself on the run - not only from his past but also from the conspiracy he has unwittingly stumbled on.
What readers are saying about Dark Rivers of the Heart:
'Chillingly believable'
'It has everything that Koontz has to offer: his usual charms of pulling at our emotions, leaving us second guessing, questions arising only to be answered at the right moment'
'From the start this book had me gripped. The main characters are interesting, the plot is very, very clever, and it's one of those books you can't put down'
Voir plus
Fiche technique
| | |
| --- | --- |
| Titre : | Dark Rivers of the Heart |
| Auteur : | DEAN KOONTZ |
| Editeur (Livre) : | Headline |
| Date sortie / parution : | 29/11/2012 |
| EAN commerce : | 9781472202727 |
| Support (Livre) : | Ebook Epub |
| Format Ebook : | Epub |
| Type de protection : | Contenu protégé |
Voir plus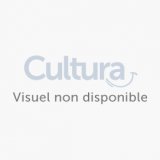 Dark Rivers of the Heart
Voir les options d'achat