Descriptif
Treachery and ambition collide with devastating consequences...

With a traitor among his ranks, Pitt has a difficult case on his hands in Dorchester Terrace, the twenty-seventh novel in Anne Perry's Thomas Pitt mystery series. Perfect for fans of C. J. Samson and Ann Granger.
'The always clever Anne Perry infuses Dorchester Terrace with the right amount of intrigue and complex relationships that have made this prolific series one of the finest in modern mystery fiction' - Bookreporter
1896. Newly promoted to Head of Special Branch, Thomas Pitt is forced to face the danger his new position brings when he uncovers the work of a traitor in his department. Not knowing who to trust, he must unmask the conspirator, whist simultaneously protecting a suspected target, Austrian state visitor Duke Alois.
Meanwhile, Victor Narraway is investigating the mysterious death of Serafina Monserrat. Once the holder of many sensitive, political secrets, Serafina had suffered from dementia in her later years and Narraway is unsure whether what he has uncovered is the confused ramblings of an old woman, or a catastrophic plot which could trigger a major international war.
As the two investigations come ever closer it is clear that bluff and double-bluff are at play. When Pitt finally comes face to face with the suspected traitor will he, knowing the fate of the world is at stake, find the strength to stop the man by any means necessary?
What readers are saying about Dorchester Terrace:
'Ms. Perry's attention to period detail is astonishing'
'Good tension and suspense with a very good twist which catches both the reader, and the protagonist, unawares'
'As always, the setting is perfect, the plot is interesting and the story is conducted with a sure hand'
Voir plus
Fiche technique
| | |
| --- | --- |
| Titre : | Dorchester Terrace (Thomas Pitt Mystery, Book 27) |
| Auteur : | ANNE PERRY |
| Editeur (Livre) : | Headline |
| Collection : | Thomas Pitt Mystery |
| Date sortie / parution : | 01/09/2011 |
| EAN commerce : | 9780755386185 |
| Support (Livre) : | Ebook Epub |
| Format Ebook : | Epub |
| Type de protection : | Contenu protégé |
Voir plus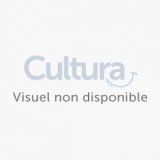 Dorchester Terrace (Thomas Pitt Mystery, Book 27)
Voir les options d'achat