Descriptif
The Blackened Heart by foremost and beloved historian Alison Weir is an e-short and companion piece that bridges the first two novels in the Six Tudor Queens series, Katherine of Aragon and Anne Boleyn. Fans of Philippa Gregory and Elizabeth Chadwick will delight in this mysterious tale, drawn together from fragments of history - and a good dose of speculation. Or is it...?
Margery Otwell, a self-made gentleman's young daughter, gets her first taste of courtly life when she takes up a position as chamberer to Lady Peche of Lullingstone Castle. Dances, music, feasting - and a seduction - follow, and Margery learns the rules of courtly love the hard way.
Saved from disgrace by the kindly Sir John Peche, Margery finds herself at court waiting on Queen Katherine. Little does Margery know that she is already a pawn in a game of power, irrevocably bound to the fall of the lady she will come to love as her mistress, Queen and friend.
Praise for Alison Weir and Katherine of Aragon:
'A tender understanding of and genuine sympathy for this proud, much-loved and honourable Queen. . . I was gripped [from] start to finish' Mavis Cheek

'Well-researched and engrossing' Good Housekeeping

'Shatters the many myths about Henry VIII's long-suffering first wife' Tracy Borman

'Weir is excellent on the little details that bring a world to life' Guardian
'Yet again, Alison Weir has managed to intertwine profound historical knowledge with huge emotional intelligence, to compose a work that throws light on an endlessly fascinating historical figure. Yet her real gift in all of this is making it feel so fresh and alive' Earl Spencer
'Alison Weir clearly admires her heroine . . . meticulously researched' The Times
'This exquisite book charts the rise and fall of Henry VIII's first wife, Katherine. . . A fascinating insightinto this period of our history. Weir's undeniable strength is her immaculate description, enabling the reader to be transported back to Tudor England' Sun
'Weir manages to untangle the complex web of 16th-century politics, shown through Katherine's duties as ambassador, and her astute reading of the games being played. This adds greatly to the heft of the character, demonstrating what a competent woman she was becoming' Herald Scotland
'Katherine of Aragon, The True Queen is a true tour de force. Finely crafted, this novel is wonderfulhistorical fiction and an outstanding introduction to the Six Tudor Queens series' Queen Anne Boleyn Blog
'Known for bestselling historical biographies, Alison Weir is in command of her detail . . . her handling of Katherine's misery and dignified response to her predicament is very touching' Elizabeth Buchan, Daily Mail
Voir plus
Fiche technique
| | |
| --- | --- |
| Titre : | The Blackened Heart |
| Auteur : | Alison Weir |
| Editeur (Livre) : | Headline |
| Date sortie / parution : | 09/03/2017 |
| EAN commerce : | 9781472235633 |
| Support (Livre) : | Ebook Epub |
| Format Ebook : | Epub |
| Type de protection : | Contenu protégé |
Voir plus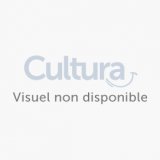 The Blackened Heart
Voir les options d'achat