Descriptif
'David Hair hasn't just broken the mould. He's completely shattered it' - Bibliosanctum
One deathless Demon King. Six ghostly queens. And only four twenty-first century young men and women to stand against a centuries-old evil . . . The first in award-winning author David Hair's series The Return of Ravana.
Mandore, Rajasthan, 769 AD: the evil sorcerer-king, Ravindra-Raj, has devised a deadly ritual. He and his seven queens will burn on his funeral pyre, and he will rise again with the powers of Ravana, Demon-King of the epic Ramayana. But things go wrong when a court poet rescues the beautiful, spirited Queen Darya, ruining the ritual - and Ravindra's plans.
Jodhpur, Rajasthan, 2010: At the site of ancient Mandore, Vikram, Amanjit, Deepika and Rasita meet - and are forced to accept that this is not the first time they have come together to fight the deathless king. Now Ravindra and his ghostly brides are hunting them down.
As vicious forces from the past come alive, Vikram needs to unlock truths that have been hidden for centuries, if they are to win this ancient battle . . . for the first and last time.
'Riveting! Like its reincarnated heroes, I was drawn again and again to David Hair's gripping, blood-soaked tale' - Chris Bradford, author of Young Samurai
Voir plus
Fiche technique
| | |
| --- | --- |
| Titre : | The Pyre |
| Auteur : | David Hair |
| Editeur (Livre) : | Quercus |
| Collection : | The Return of Ravana |
| Date sortie / parution : | 04/06/2015 |
| EAN commerce : | 9781784291655 |
| Support (Livre) : | Ebook Epub |
| Format Ebook : | Epub |
| Type de protection : | Contenu protégé |
Voir plus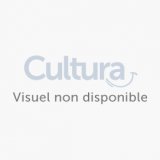 The Pyre
Voir les options d'achat