Descriptif
'I think anyone who doesn't believe there is life out there will eventually end up looking as ignorant as those people who used to think that the earth was flat and if you went too far out to sea in your boat you'd fall off the end of the world. Ridiculous.'
Shaun Ryder goes in search of his secret passion: extra-terrestrials. Travelling the world over to discover the truth about UFOs, and whether there really is life out there, Shaun encounters ancient tribes, fellow believers and leading specialists, all the while attempting to detect fact from fiction.
Ever since he saw a UFO at the age of fifteen, Ryder has been a fervent believer. He begins with the spike in paranormal activity which Manchester experienced during his childhood in the late 70s. From his hometown Shaun travels to the top secret Area 51, to the Mayan ruins of Peru and Chile and to aboriginal caves in Australia, exploring the UFO capitals of the world. He also speaks to experts like Professor Steven Hawking, and famous UFO enthusiasts like Robbie Williams and Dan Ackroyd.
A deeply funny, revelatory travelogue, Shaun Ryder on UFOs is a unique personal insight into a fantastic journey of discovery.
Praise for Twisting My Melon:
'Intoxicating: swaggering, cringing, furious, vulnerable, chaotic, bilious, funny, mad. A seamless, authentic, exhilarating read, without a single slack paragraph.' Sunday Times.
'At once poignant and hilarious.' Word Magazine.
'Highly entertaining.'Independent on Sunday.
'A welcome contrast to the current trend of macho post-rehab confessions by tedious hard-rock narcissists.' Guardian.
Voir plus
Fiche technique
| | |
| --- | --- |
| Titre : | What Planet Am I On? |
| Auteur : | Shaun Ryder |
| Editeur (Livre) : | Little, Brown Book Group |
| Date sortie / parution : | 07/11/2013 |
| EAN commerce : | 9781780339573 |
| Support (Livre) : | Ebook Epub |
| Format Ebook : | Epub |
| Type de protection : | Contenu protégé |
Voir plus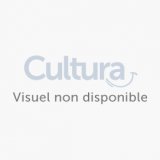 What Planet Am I On?
Voir les options d'achat